5 Best PC Games with exquisite graphics to play in 2018
One of the first things that every gamer notices after entering a game is the graphics. When it comes to appearances, video games have surely gone a long way. We went from clearly visible pixel chunks to smooth and fluid displays. In today's age, high-end graphic cards combined with 4K monitors offer you a chance to view games in a entirely different light. However, the jaw-dropping displays that will mesmerize you with their attention to detail often come with a price. Stick with us as we will cover some of the games that will push even the most up-to-date systems to their limits.
Assassin's Creed Origins (2017)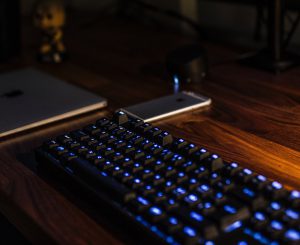 Assassin's Creed is a famous open-world franchise published by Ubisoft. Origins is the tenth in line of the long series succeeding Assassin's Creed Syndicate, released in 2015. It is an action-packed adventurous stealth game played from a third-person perspective. With Origins, the Animus takes you back to the immersive world of Egypt as you follow the story of an ancient assassin named Bayek. Ubisoft paid close attention to details as Assassin's Creed Origins is one of the most stunning games ever to be released.
The Witcher 3: Wild Hunt (2015)
The Witcher games are based on the series of fantasy novels by a Polish author Andrzej Sapkowski. The Witcher 3: Wild Hunt follows the story of a protagonist by the name of Geralt of Rivia. On a pursuit to find his missing daughter, he battles through the mysterious force determined to use his daughter's powers. The Witcher 3 is an action role-playing game which is played in the third person.
Destiny 2 (2017)
Activision brings something new to this list in the form of Destiny 2. It is an online-only multiplayer first-person shooter game. Activision received a lot of backlash from the gaming community as a lot of scandals ensued after Destiny 2 had been released. Even though the fans were left discontent with how the whole release went down, there is one thing that no one can take away from Activision and that is the superb graphics.
Battlefield V (2018)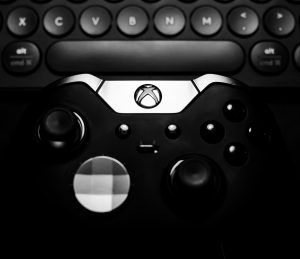 Battlefield V is the sixteenth installment in the Battlefield series which only serves to show how successful its predecessors were. It is a first-person shooter video game which bears the theme of World War II. It is one of the newest additions to the collection of video games with astonishing graphics. The game isn't even released yet and is set to be published by the Electronic Arts. If you take all of that into consideration, you have to wonder just how much better the game will look after its release and a couple of updates along the way.
Doom (2016)
Doom is the perfect example of how far gaming went ever since the first time we encountered this video game. Your favorite unnamed space marine fights the hordes of demons for his survival yet again. Bethesda Softworks published this action-packed first-person shooter, and when it comes to graphics they did not disappoint one bit.