5 leading sports games available for your PC
Sports games on PC are in a league of their own – if you excuse the pun and they're almost as popular as Betika sportsbook! Most of the sports games today come from the line of great franchises, each of them with a yearly title release. They vary in choice and options as some are focused on providing the most authentic experience while others come in the form of fantasy sports.

Keep in mind that the list is in no particular order as it will try to cover some of the more popular games and hopefully help you when deciding on what to play next.
FIFA 19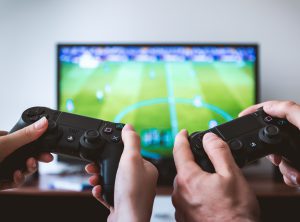 FIFA is a football simulator and belongs to the category of annually released games. Published by Electronic Arts, it features Cristiano Ronaldo of Juventus as a face representing the brand. It is characterized by its short passes gameplay and has a compelling single-player story mode. For the first time, it includes the UEFA Champions League. Strong and healthy community make FIFA one of the better games to play online by ensuring you always find a game with ease.
Professional Evolution Soccer 2019
Professional Evolution Soccer, better known as PES, has been in the game for as long as FIFA has. It is published by Konami and ever since the dawn of time the two companies went at it, with each releasing their games on nearly the exact same dates. Contrary to FIFA, PES is characterized by long passes and through balls, providing fast-paced gameplay. Another key feature of PES is their Master League which provides the players with a chance to take the role of both the team manager and the player.
Rocket League
Speaking of soccer, we feel compelled to mention Rocket League, a video game developed and published by Psyonix. It falls into the category of fantasy sports games because, well, instead of men and women controlling the ball you get to play as rocket-powered cars. We wouldn't be surprised if you haven't heard about Supersonic Acrobatic Rocket-Powered Battle-Cars, the predecessor of Rocket League. However, Psyonix did what every good company should do – they refined the gameplay from Battle-Cars and took the fan input into consideration. The result? Six million sales and 40 million players by the beginning of 2018.
Football Manager 2019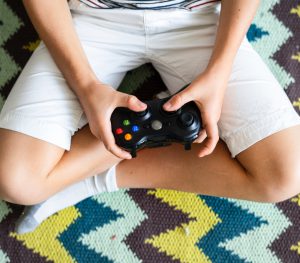 Football Manager 2019 is one of the upcoming sports games that you should definitely check out. It offers a different approach to the world's most popular game and focuses on authenticity, trying to make the management position as realistic as it can be. With over 2500 clubs across 50 different countries and with 500,000 players, FM19 allows you to create your own story. You will be put in complete control of one of the teams. Tasked with various roles, such as transferring your players, training or even managing your staff, it is your job to lead them to success.
NBA 2K19
If you're a fan of basketball, you are more than likely to know what NBA 2K19 and the franchise are all about. NBA 2K19 is developed by Visual Concepts and published by 2K Sports. Even though slightly criticized for its emphasis on microtransactions, the game itself received favorable reviews. The game was commended for its style and solid gameplay and features a lot of rap and hip-hop music.