Fantasy Football – A Better Football Manager
All sports fans and video game players have heard of Fantasy Football – a sports game in which players act as managers of fantasy football clubs. Some may think that it's similar to sports betting, where you constantly have to search for the best odds and bookmakers to place your bets, but in reality it's much different. The managers choose their team members from a variety of real football players, and the points are based on actual performances of those players in the real world. The game is focused mainly on NFL (National Football League of America), Canadian Football League and college football. However, with the expansion of the gaming market and the growing popularity of the fantasy football games, other leagues have adopted the same strategy, so now, one can find a fantasy football manager for the English Premier League and other major leagues of the world. Easy as it may sound, Fantasy Football is mostly a strategic football manager game, in which both skill and luck are required.
Feel the thrill of a real team-management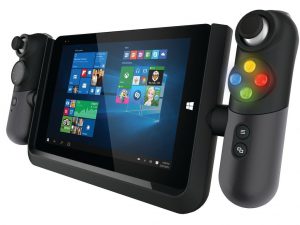 So, the question appears here: is Fantasy Football better than the regular football manager games, or is it just a new fad spreading among the gamers? The answer is pretty simple: Fantasy Football carries a certain dose of excitement with it, mainly because it revolves around real-life performances of actual players. Having that in mind, gamers turn to Fantasy Football and try to draft the best team possible in order to achieve maximum results. The overwhelming sensation of waiting for the results of the fantasy league is definitely something all gamers strive for. That is why one of the main advantages Fantasy Football has over regular football manager games.
Another thing to have in mind when speaking about the Fantasy Football game as a new type of a football manager is that it lets players see how hard it is to actually pick a good and winning team. The managers of real-life football teams have an unenviable task of choosing only the best players for their team, even though sometimes they cannot do that because their finances are limited or the players do not want to join the team in question. Fantasy football managers deal with the same problem when looking for the players for their team – it often happens that the best players are busy with another team and that the managers are left with good, but not great players. They have to use different strategies and make combinations of players to win – just like real-life managers do. Sometimes, fantasy football managers have to react quickly and be active in order to set the lineup for their team each week. That is also one of the reasons why Fantasy Football will attract more and more players than a regular football manager. People love having responsibility, and this game offers them just that. Taking care of players' health and activity, making the best moves for the team and actively participating in managing the squad is what makes Fantasy Football more interesting than a regular football manager game.
Be the best among the rest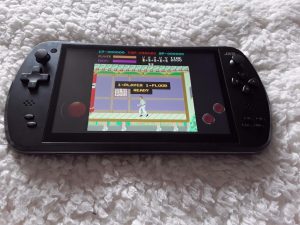 Other reasons for Fantasy Football being a new and improved version of a football manager are that it includes trading the players, just like in real leagues and paying the fees needed to manage the team. Before starting the league draft, managers should pay all the league fees, thus setting an example for other players and continuing a good practice of the league. If managers do not respect the fees and refuse to pay them, they can be kicked out of the league. Having so many similarities to the real-life football managing, Fantasy Football has a potential of becoming one of the best football manager games available to players. Whatever happens, remember that it is just a game and do not let a single loss ruin your week, should it happen!