Things You Need to Know Before Buying Your First Console
Video games come in different packages, sometimes on discs, though rarely these days, and more often as digital downloads. Video games are what most people use these days, as a form of entertainment. 
Video games are typically played on personal computers or PCs, or on consoles. Most people have tried one or the other at times. Consoles are often better selling, simply because some people don't want to spend a lot of money to buy a computer that is capable of running a game at an acceptable frame rate.
Newer consoles can do that at a fraction of a price. But, for those that have never bought a console, purchasing one seems like a night and day difference. Here is what you should know before purchasing your first console.
The Games You Want to Play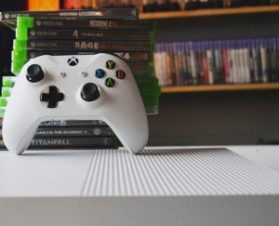 You should always consider the games you want to play, simply because there are console exclusives. Unless you plan to purchase both consoles, then you should decide which console has the most video games that you want to play. If neither has any exclusives that you want to play, then consider future exclusives.
If you don't care about the games that you want to play, the two main consoles, the Xbox and the PS will either be good enough.
Consider the Level of Detail You Want
For some people, older consoles like the PS4 Pro and the Xbox One X will do a wonderful job, because they don't really care about detail or anything else, just gameplay. If they can purchase the console at a bargain price, then they are content.
However, most gamers who have played at 60fps or above, know the value of good hardware. Saving up a couple hundred dollars more is possible for most people and still the best option to get high quality options for video games. Video games should be played at whichever quality one desires, but newer consoles will offer better performance, as well, not to mention longevity.
Controllers Are Different From Mouse and Keyboard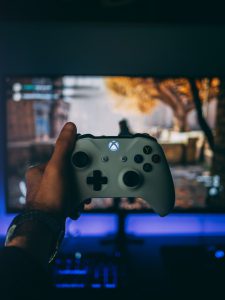 Most PC users will know that using a controller is very different, them probably being used to a mouse and keyboard. These inputs don't really mean much unless one likes to play games competitively or if one really prefers one input over another. 
Consoles, by nature, use controllers. All consoles have support for mouse and keyboard, but video games also have to support mouse and keyboard on consoles. Some video games do, which makes them great, while others do not. 
Consoles are great, but they are a change from what the PC users are used to. These are some things to know before purchasing your first console.