You are faced with a choice — A PS4 or an Xbox One — Which way to go?
It goes without saying that the Xbox and the PlayStation are the leaders in the market of video gaming consoles. With both consoles offering nearly the same things, it may prove to be somewhat tricky when deciding on which one to buy. They aren't particularly cheap either, so if you consider the costs of each, it is only natural to think long and hard before deciding on one. Of course, gaming is not limited to consoles only, people also game with a PC, whether playing video games or just visiting websites like https://yourcasinos.in/casinos/betway/ and gambling online.
I will try to point out some of the key characteristics so that you may make your choice easier. Stay tuned!
The Game Library and The Backwards Compatibility
The game library is perhaps the biggest difference when it comes to the two consoles. Both consoles offer the players a chance to play the games by third-party developers, like Monster Hunter: World and Fortnite: Battle Royale or Assassin's Creed Odyssey, as well as some of the indie games like Shovel Knight or Stardew Valley.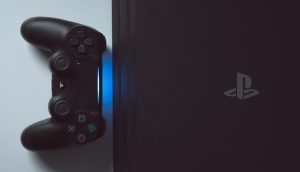 However, when it comes to the exclusives, PS4 seems to be way ahead offering some of the most popular hits like God of War, Horizon: Zero Dawn and Spider-Man. It also includes better fighting game lineup, although, Xbox is the exclusive home to Killer Instinct. Finally, PS4 offers you a possibility to buy games from previous consoles which are scaled to 1080p.
Xbox One, however, pulls way ahead in terms of backward compatibility, especially if you already have a collection of the older Xbox games. The Xbox Game Pass grants access to more than a hundred Xbox One and Xbox 360 games and also offers an exclusive EA access.
The Importance of Appearances
Both devices have sleek and elegant designs with Xbox being a bit more robust. The bottom line is that it is all a matter of personal preference. However, when it comes to the display graphics, Xbox One X pulls ahead. It renders the picture in native 4K while also allowing for the use of High Dynamic Range (HDR).
PS4 also allows 4K display, but instead of showing it natively it upscales it from FHD. However, PS4 offers you to play games in Virtual Reality while the feature is entirely absent from the Xbox consoles and it does not seem like Microsoft is planning on going in that direction just yet.
The Hardware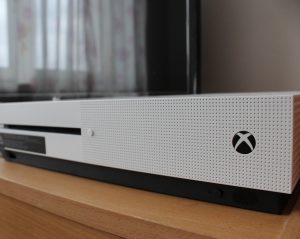 Both Sony and Microsoft worked closely with AMD to create and design their processors. It resulted in both devices running Accelerated Processing Units which incorporate both the CPU and the GPU into a single chip. Even though reasonably similar, Xbox One X is considered to be the most powerful gaming console. When it comes to RAM, PS4 Pro has 8GB of GDDR5 while the Xbox One X has 12GB of GDDR5. All devices come with 500GB to 1TB of stock storage space, which is upgradable by the use of external hard drives.
The Final Verdict
PS4 Pro offers a better 4K gaming experience while the Xbox One X offers a better all around 4K home entertainment system making a choice between the two indeed a matter of personal preference.