Fortnite's Growing Popularity – The Whys and Hows
If you are a fan of video games and staying up-to-date with all of the latest releases and titles from the gaming industry, you have most certainly heard of Fortnite. Fortnite is an online video game, first published in 2017, that offers several playing modes, all of which are based on the same game engine and share the same gameplay. Fortnite: Save the World is a cooperative shooter-survival game, while Fortnite Battle Royale is a battle royale game in which up to 100 players fight in small spaces, while, at the same time, they explore the lands and scavenge it for goods and loot. Having all this in mind, a logical question pops up: why is Fortnite so popular and successful?
Appealing to wider masses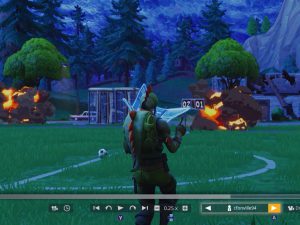 To start with, a good reason for Fortnite's huge popularity among gamers is that is a free-to-play game for PC, PlayStation and Xbox, thus covering a large amount of gaming population. Considering the fact that most of the players are ages 13-17, this is a big deal and a good starting point for the game's exploding popularity. Another reason may be that the battle royale type games are a thing right now, because of all the excitement they bring – having a hundred players battling live in a confined space is pretty rad when you think of it! Also, finding loot, gold, weapons, and medicine throughout the map only adds up to the excitement. Fun and unique gameplay, that combines the elements of shooter games and building games are what makes Fortnite so attractive to players all around the world. Gamers can gather materials by destroying trees for wood, for example, or stones for bricks and they can later use those materials to build structures to protect yourselves from enemies. The game offers a number of building options with no restrictions – if you want to build a fortification in the middle of the map, you can do it.
Colorful design and active social media scene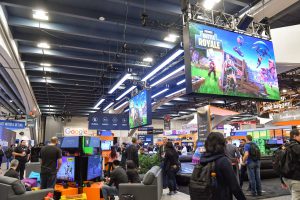 When it comes to the design of the game, one might say that it is extremely youth-friendly and that it is one of the main reasons for attracting so many young players. The visuals are clean and simple, the colors are bright and the entire gaming environment is alluring. The gameplay is designed to suit both the competitive players and those who simply want to sit back and relax with friends in a cool and fun game. Another reason for Fortnite's popularity is its active social media scene. Fortnite is one of the most viewed and streamed games on the Web. The streamers have tons of views and likes on their video clips. Bloopers, funny moments, actual gameplay, even entire battles are streamed every day. Top players are competing with each other and an entire culture has spread around the game in a blink of an eye. The last thing on our list of reasons for Fortnite's popularity is that its developers really care about their customers and value their feedback and comments – they try to improve their game in order to achieve even greater success.