Submitted by Polgara on May 1, 2012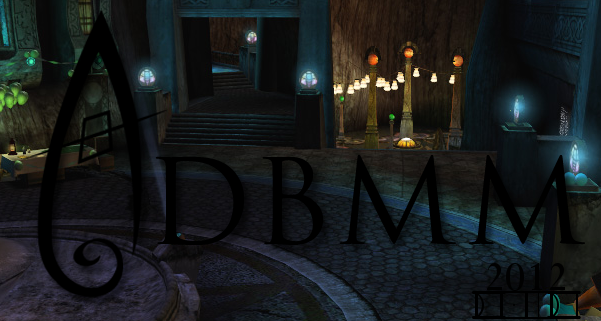 ADBMM 2012, in Teilen unterstützt von der The Guild of New Greeters, [Gilde der Neuen Grüßer], ist endlich da! Du fragst Dich was ADBMM ist? Besuche hier die FAQ.
In diesem Jahr sind viele aufregende Aktivitäten geplant, eingeschlossen das erste Höhlen Mysterium überhaupt! Es wird Markierungs-Spiele geben, Q&As (Fragen und Antworten), Wettbewerbe, und so viel mehr!
ADBMM startet am Sonntag, dem 14. Mai und das Höhlen Mysterium startet am Samstag, dem 19. Mai.
Hier gibt es eine vollständige Liste der Veranstaltungen.
Wir brauchen immer noch Schiedsrichter und Leute die Marker-Suchspiele erstellen, wenn Du also interessiert bist, sende Trekluver eine PM in den Myst Online Foren.
Wir sehen uns in der Höhle!
D'ni Location:
Schau nach weiteren Informationen im Veranstaltungskalender.
Date of the event:
May 13, 2012 (All day)
-
May 19, 2012 (All day)